Women's Navajo Native American Jewelry Lot Necklaces Bracelets Earrings VTG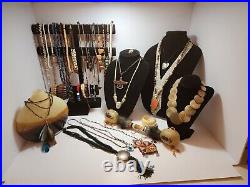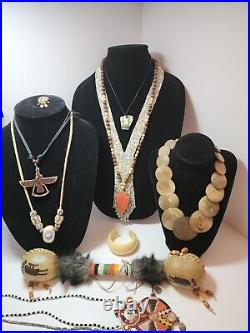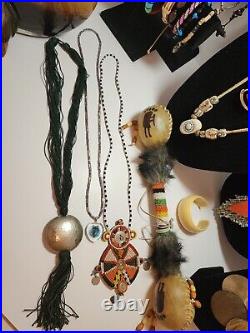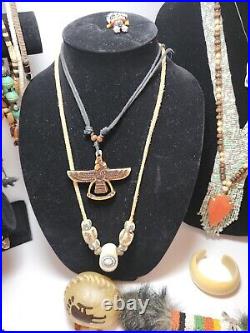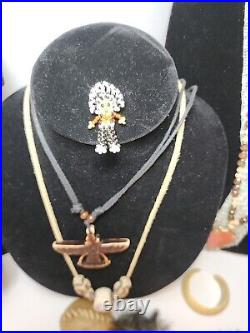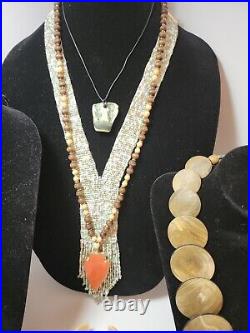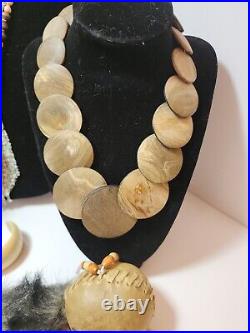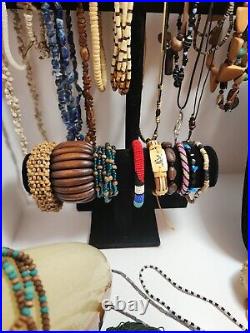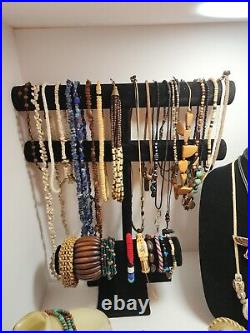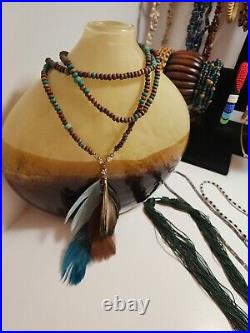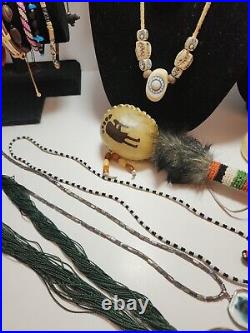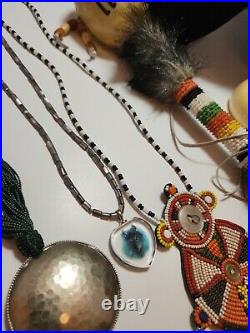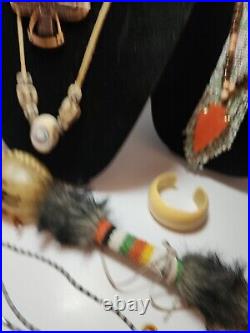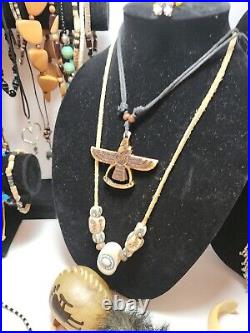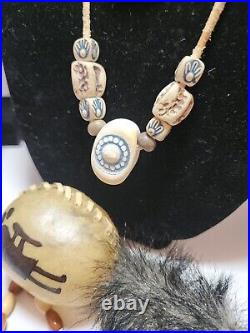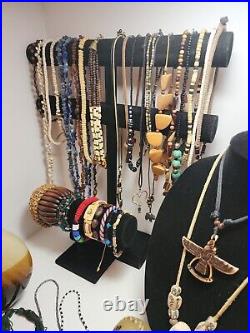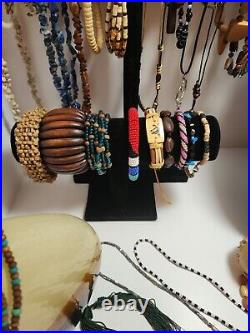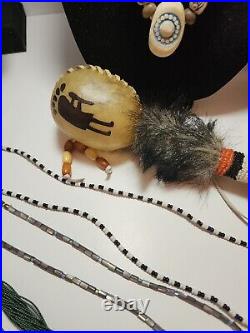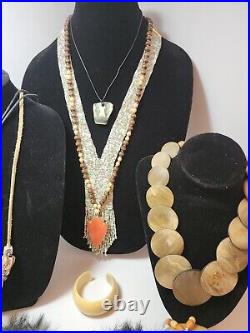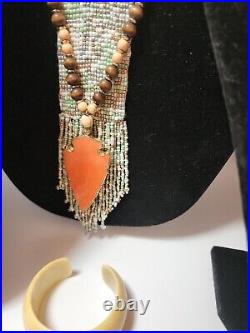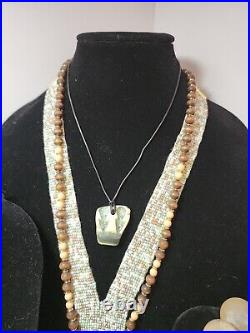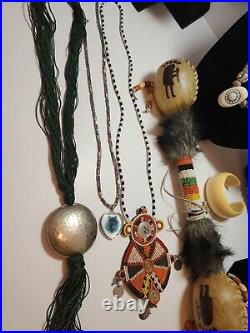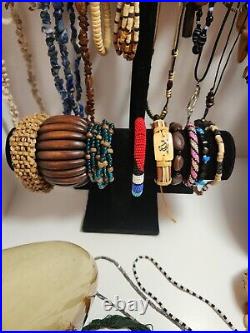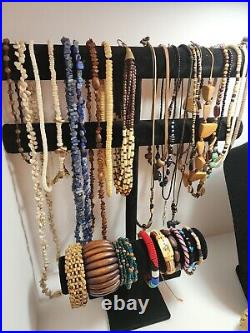 This lot of Native American Navajo jewelry features an assortment of beautiful tribal necklaces and bracelets that showcase exquisite craftsmanship. The pieces are adorned with intricate designs that highlight the rich cultural heritage of the Navajo people. Each item is handmade and comes from the United States. The provenance of these pieces is not available, but they have been well-preserved and are in excellent condition. The jewelry is perfect for collectors of Native American art and anyone who appreciates finely crafted jewelry.

Add a touch of tribal elegance to your collection with these stunning pieces. Preowned estate jewelry and accessory lot in preowned used condition flaws to be expected but not visible. Untested by pro jeweler or native expert. Findings based on amateur internet research and info provided by previous owners.

As pictured beautiful collection mostly handmade.