Vintage sterling silver Turquoise Navajo Native American apple watch band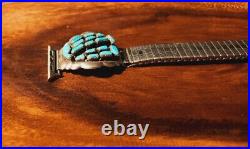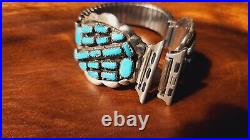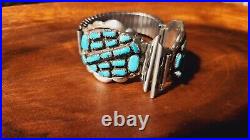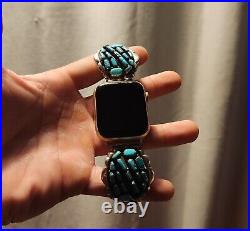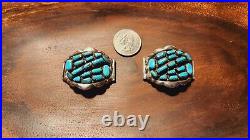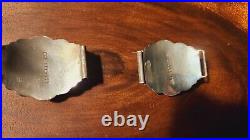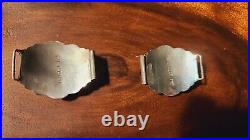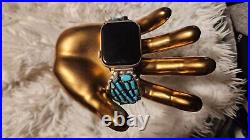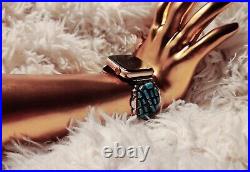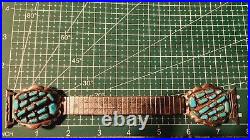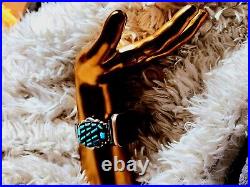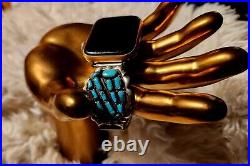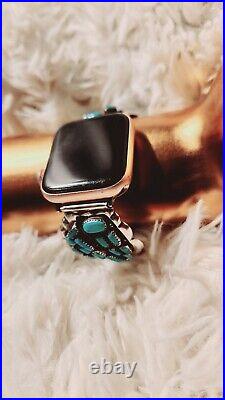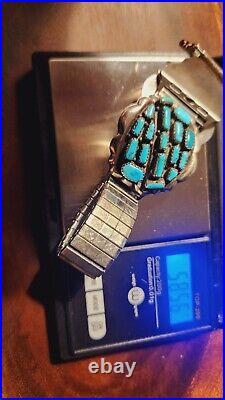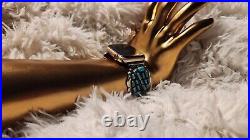 Vintage sterling silver Turquoise apple watch band. Apple Watch not included the apple watch in the picture is for presintation only the watch face in the pictures is a 45mmm this is a vintage pre-owned turquoise watch band that I have modified to fit an Apple Watch. The watch tips are stamped by G&L LEEKITY. These are beautiful one of a kind pieces.

The weight of the band and the watch tips is 58.56g. Again, that is the weight without the Apple Watch face. The length without the Apple Watch face is 7.5 inches. The width is one inch.

I have many more of these watch bands in many different styles and sizes. Please feel free to reach out to me if you have any questions or if you would like any adjustment, i. A different stretch band, a different size, prefer a regular watch face rather than an apple watch.