VINTAGE NATIVE AMERICAN STERLING SILVER 16pc ANIMAL NECKLACE 30 inches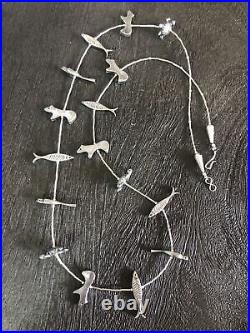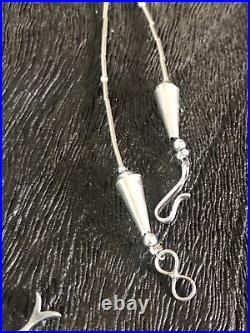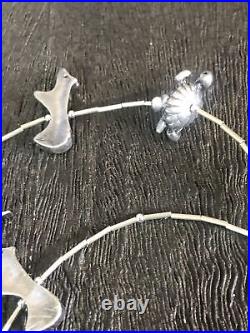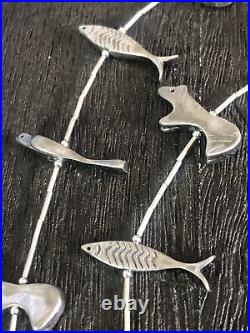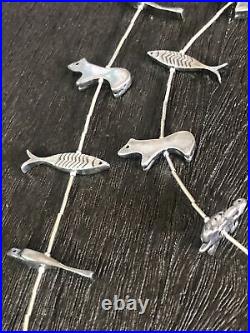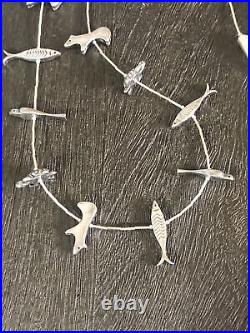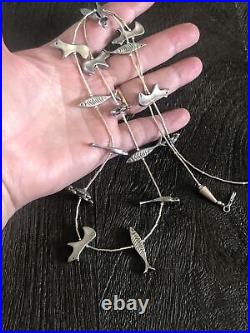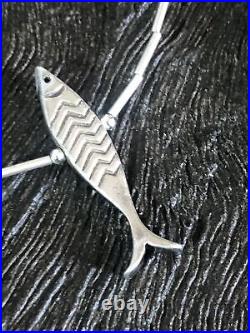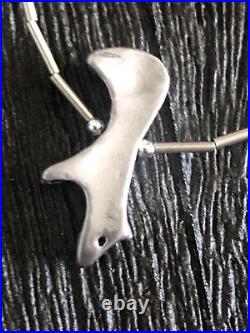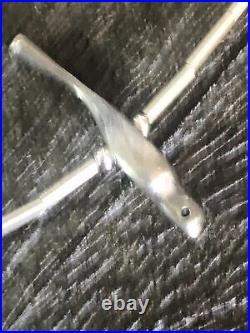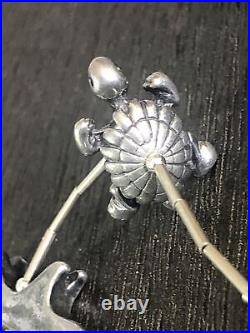 #2784 This beautiful necklace features 16 animal fetish pendants made of sterling silver. The length of the necklace is 30 inches, making it a perfect statement piece for any outfit. The craftsmanship is exquisite and the necklace is handmade by Native American artisans from the Navajo tribe in the United States. The necklace has a unique tribal style and represents the rich cultural heritage of Native American jewelry. The animals depicted on the pendants include a bear, bird, turtle and fish making it a great gift for nature enthusiasts.

The necklace is a vintage piece and has been well-maintained, with no signs of wear and tear.