Vintage Native American Navajo Sterling Silver Turquoise Cuff Bracelet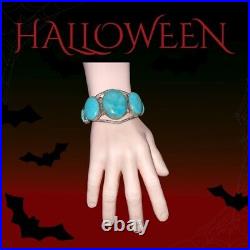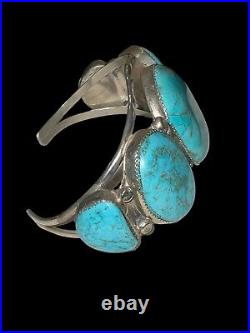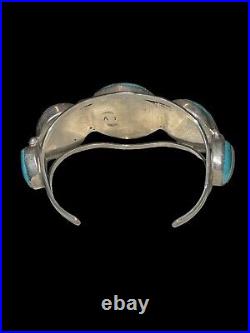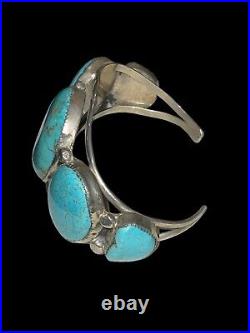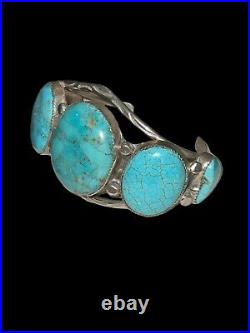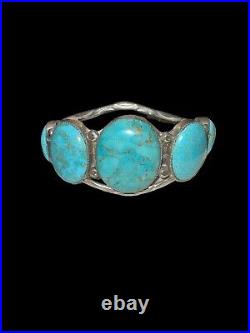 This vintage Native American Navajo cuff bracelet is a truly unique piece of jewelry. With five beautiful turquoise stones set in sterling silver, it will make a stunning addition to your collection. The intricate tribal design and craftsmanship showcase the rich history and culture of the Navajo people. This bracelet is perfect for anyone who appreciates the beauty of Native American jewelry and wants to add a special piece to their collection. Its blue color and cuff style make it versatile enough to be worn with any outfit.

Don't miss out on the opportunity to own this exquisite piece of history. Signed AT and tested as sterling silver. There is a chip in one of the pieces of turquoise, but it looks like it happened decades ago. All of the stones are securely seated. Centerstone measures 1 6/8" x 1 1/4".

Inner diameter with gap is approximately 7 1/4. Total weight is 64.46g.