Vintage Jackson NARCOMEY Native American Art Original Painting Signed 1987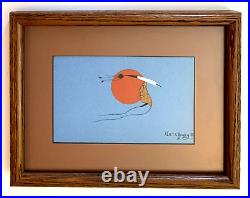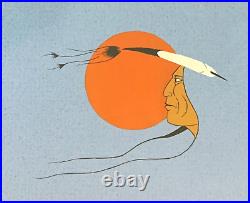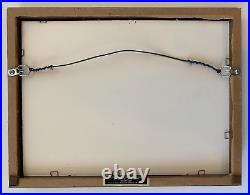 Jackson Narcomey grew up in Oklahoma and attended the Sequoyah Indian School, where he studied studio arts. His work won awards at the Red Cloud Indian Art Show in Pine Ridge, South Dakota, the Five Civilized Tribes Museum in Muskogee, Oklahoma, and the Cherokee National Museum in Tahlequah, Oklahoma, among others. It was very much like painting with a single hair. He carefully laid down his paint so well it could be mistaking for a serigraph.

What sets this painting apart is its remarkable detail. This is an original painting, created with care and precision. Whether you're looking to add a touch of sophistication to your home, office, or personal collection, this painting is the perfect choice. Its high quality and unparalleled originality make it a worthwhile investment that you will cherish for years to come. Don't miss your chance to own a piece of art that truly speaks to your soul!