Vintage Hopi Native American Sterling Silver Turquoise Heishi 60's Bead Necklace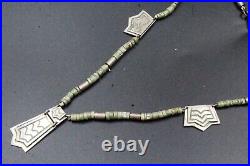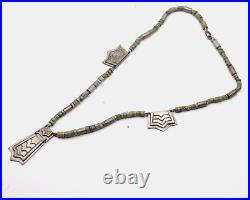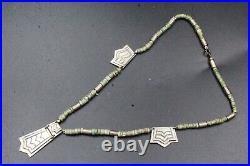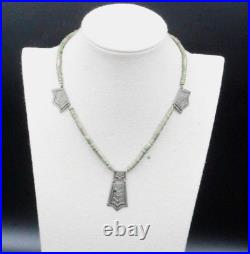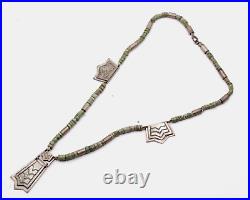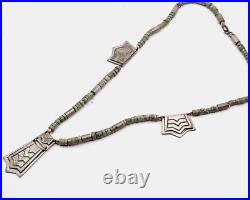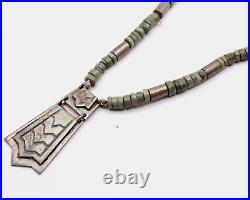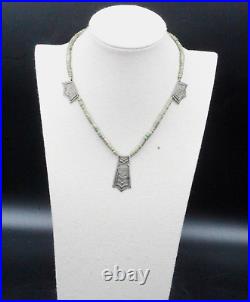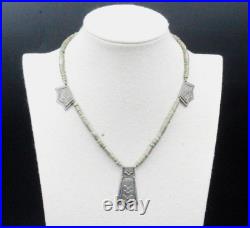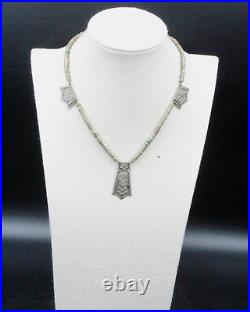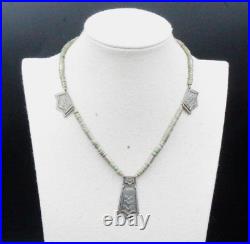 Welcome to Le Belle Jewels Co! DESCRIPTION: Transport yourself to the rich heritage of Native American craftsmanship with this extraordinary vintage necklace, skillfully made by a highly talented Hopi silversmith during the 1960s. The necklace showcases a breathtaking array of turquoise heishi beads, beautifully complemented by three sterling silver focal points adorned with mesmerizing tribal detailing.

Although the metal remains unmarked, expert testing confirms its sterling silver composition, ensuring its authenticity and quality. In excellent condition, this necklace proudly exhibits a charming tarnish and patina, adding to its vintage allure.

Secured by a hook and eye clasp, this necklace measures 15 1/16" in length, with a center piece measuring 1 7/16" in length and 3/4 in width. Embrace the timeless beauty and cultural significance of this remarkable Native American treasure, a testament to the artistry of its creator and the legacy of the Hopi people. If you have any issue with the item upon receiving, please let us know immediately. We believed that there is nothing we cannot resolve in a good communication.