Sterling Silver Lot of 12 Vintage Native American & Southwestern Jewelry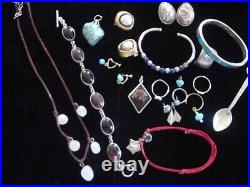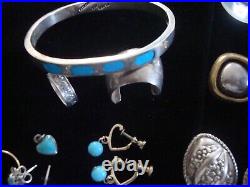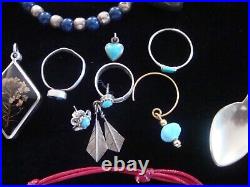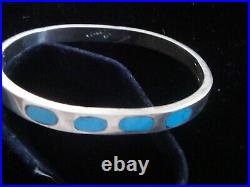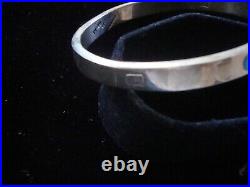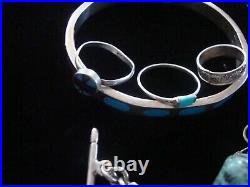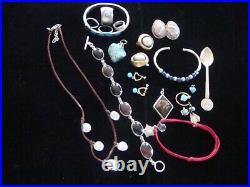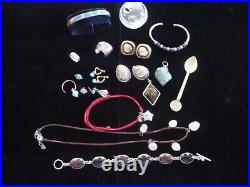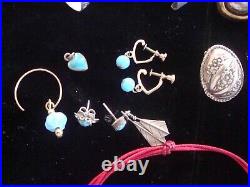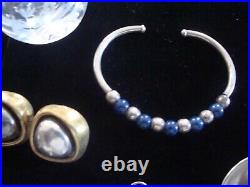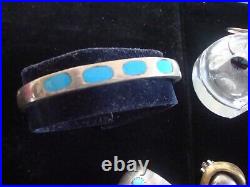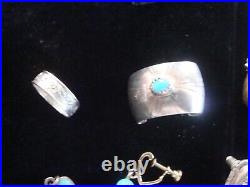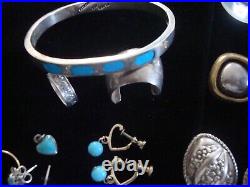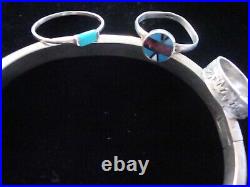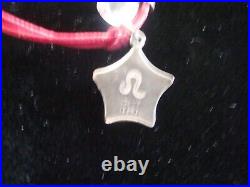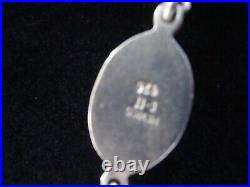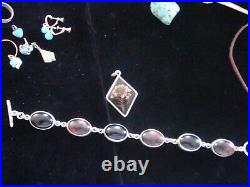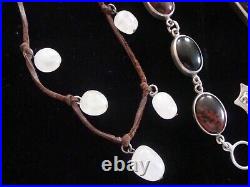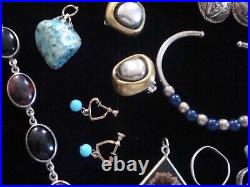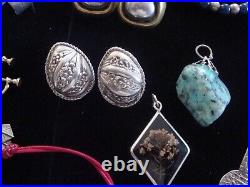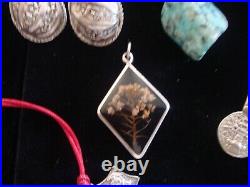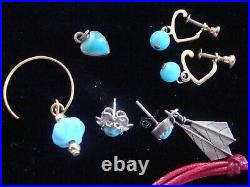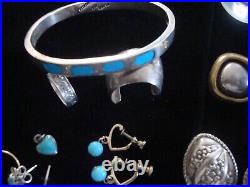 Lot of Jewelry from Mexico and other places. Most is Marked with Mexico 925 or just 925. Several pieces of Turquoise colored jewelry. No stones have been tested.

All in good used condition. 1 diamond shaped pendant with a dried flower inside marked 925 Mexico. 1 pair clip on earrings marked Laicon 925 Mexico.

1 Necklace with a rawhide string and 5 stones the clasp is marked 925. 1 Bracelet with onyx & mahogany stones marked 925 Mexico ABOUT 7.5.

1 Blue and silver beaded cuff flexible bracelet marked Mexico 925. 1 Hinged Bracelet marked 925 Mexico TR-118? The stone has not been tested. To open the bracelet you have to push on the square button with your fingure or a pencil to open the latch.

I takes time to learn how to open it. 1 Pair of Pierced earrings marked TR-11 Mexico 925. They have a flower design. 1Large single pieced earring unmarked but it tested for Sterling by my Jeweler. 1 small solid silver ring size 5 marked TR-58 Mexico. 1 small blue and red design ring marked 925 it is a size 6.5. 1 Bracelet with a red string band and a charm marked PH 7 925.

The rest of the items are some single earrings and unmarked items for you to enjoy.