Navajo 21 Traditional Vintage Sterling Handmade Bench Bead Necklace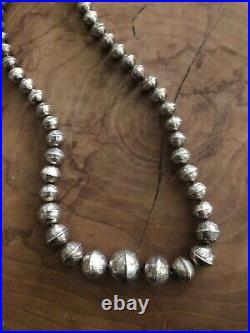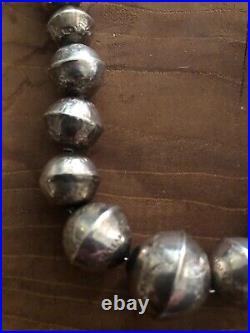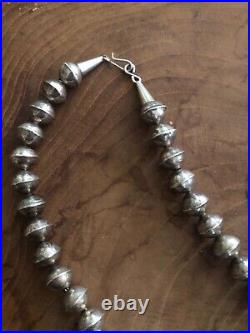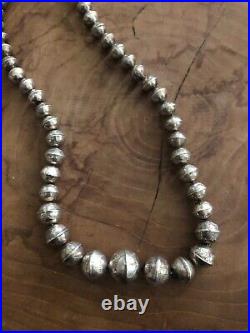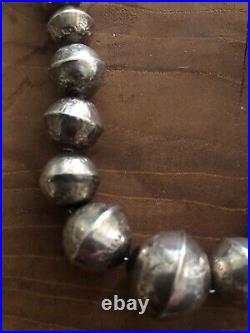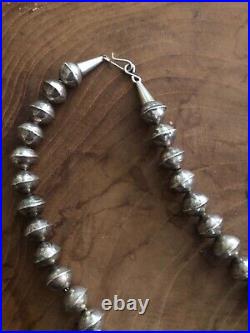 Lovely, Navajo, Handmade, Sterling Silver Bench Bead, Necklace, Stamped with cloud symbol. 3/4 inch, 16 of the beads are stamped.

Cone and hook and eye clasp strung on a chain. Necklace measures 21''in length. Hasn't been polished in awhile. Traditional style, maybe 60's-70's.