Native American Navajo Necklace Sterling Silver Beads Adjustable Vintage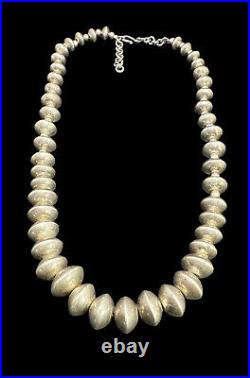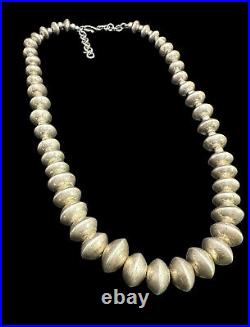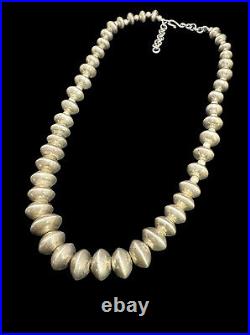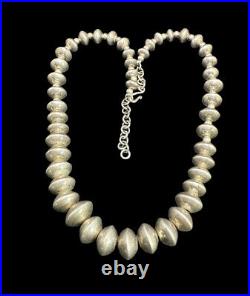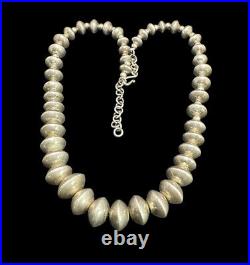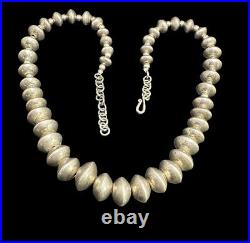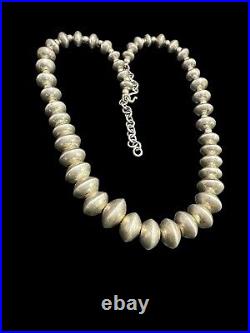 This Native American Navajo necklace is a unique and stunning piece of jewelry. Made of genuine sterling silver beads, this vintage necklace features a beautiful ethnic and regional style that is perfect to wear for any occasion. The necklace is adjustable, with a length of 17 3/4- 19 1/4 inches, and closes with a hook for easy wear. The necklace is designed with an intricate chain and beaded style, showcasing the Navajo tribal affiliation.

The necklace weighs 47.9 grams and is in good condition. If I advertise a piece as gold or silver and it is unsigned or unmarked then it has been tested. Finally, your feedback is important to us.