Heavy 63 Gram Vintage Native American Navajo Hand Tooled Sterling Silver Bead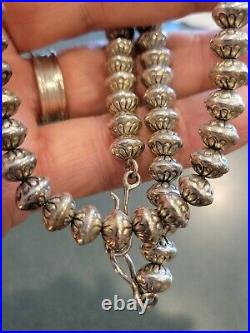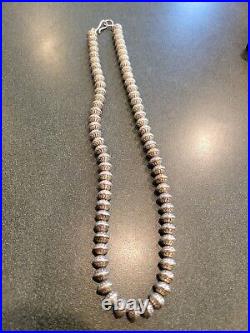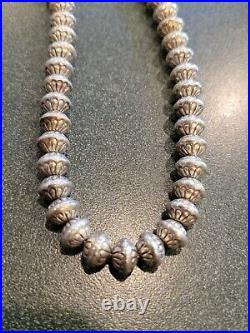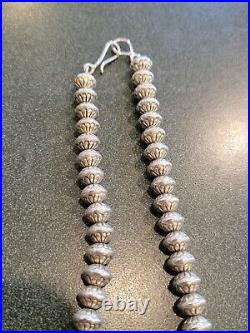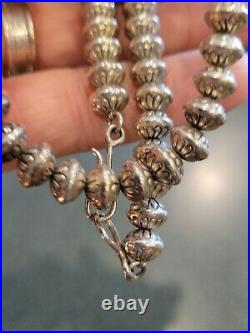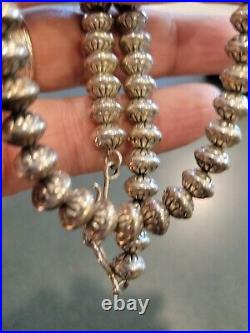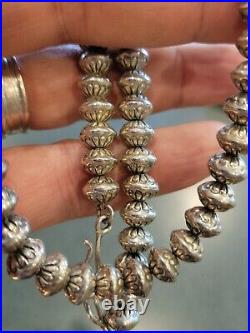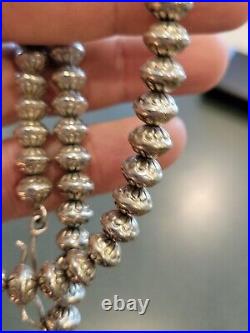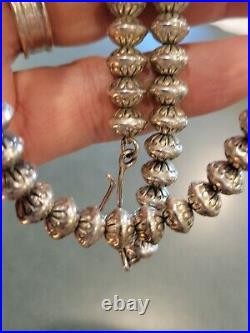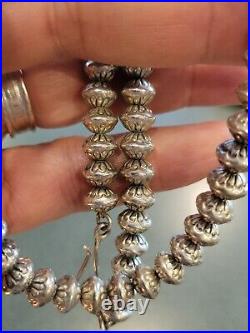 This stunning vintage Native American Navajo hand-tooled sterling silver beaded necklace is an exquisite piece of craftsmanship. The necklace has a weight of 63 grams and features a beautiful beaded design that is typical of Native American jewelry. The necklace is made of 925 silver, which is known for its durability and longevity.
The beaded design is intricate and eye-catching, with a tribal affiliation of Navajo. The necklace is pre-owned and in excellent condition, making it a wonderful addition to any jewelry collection.