Gorgeous Vintage Turquiose Sterling Silver Native American Cuff Sign 29.3 Grams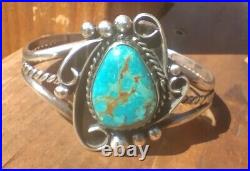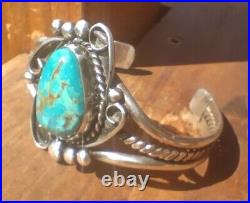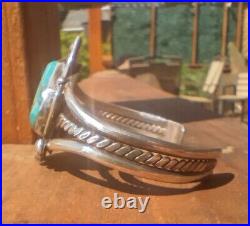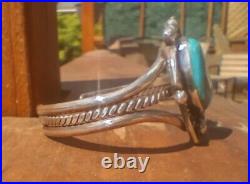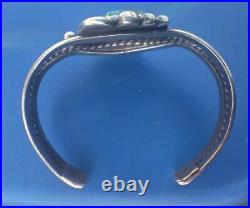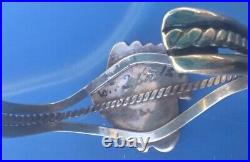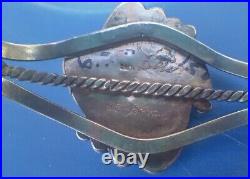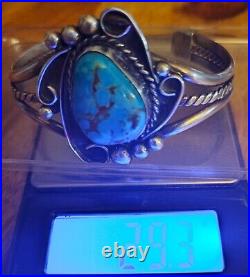 This Gorgeous Striking Sterling Silver BisBee Turquiose Navajo Cuff, is in Great Shape. It measures 5 1/4" inside Circumference with a 1 1/8" gap. It weighs 29.3 grams.

In great Shape testing positive for Sterling Silver. The Setting is Beautiful, with a Braid and Pretty Shadowbox around the Bezel, on the Sturdy Double Shanked Twist in the Middle Cuff. This tests Positive for Sterling and has a Silversmith mark That looks like a Buble. The Stone itself measures 7/8" x 5/8". The coloring on this stone is a Very Striking Darker Turquoise with Tan Matrix. Such a Bright Beautiful Showy Piece of Turquiose.